Royal Green

At 2, 2A, 2B, 2C, 2D, 4, 6, 6A, 6B Anamalai Avenue Singapore


Call/SMS/Whatsapp Royal Green Hotline at +65 97555202 for enquiry!
Royal Green is an exciting brand-new launching condo located at Bukit Timah Road, Singapore 279883. The new condo consists of approximately 285 residential apartments with numerous units types and sizes to meet the needs of home buyers. The Royalgreen has a complete condo facilities to serve the homeowners in various way of enriching the individual lifestyle.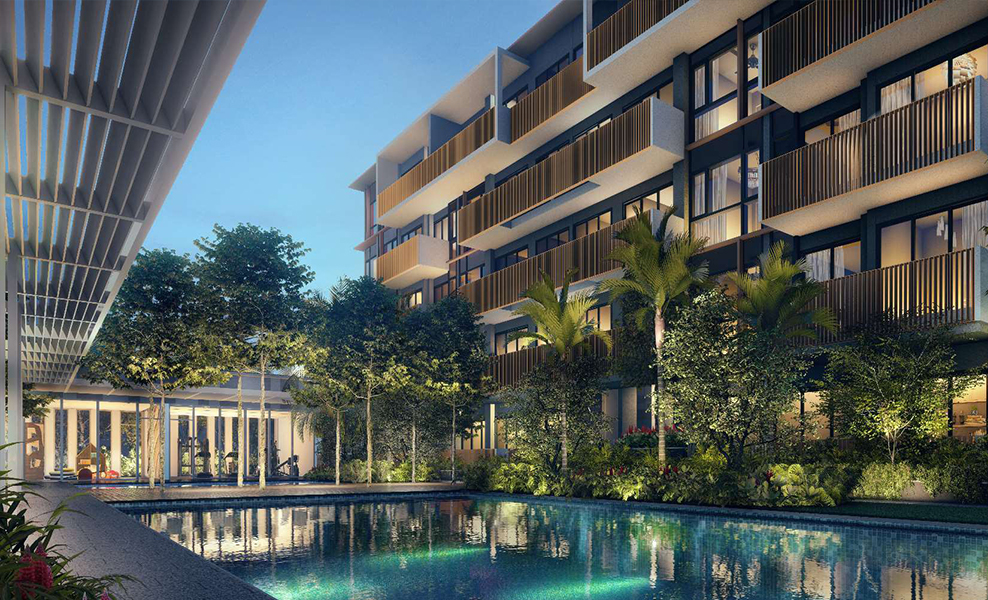 Royal Green Project Details
| | |
| --- | --- |
| Name | RoyalGreen |
| Developer | Allgreen Properties Limited |
| Status | Condominium (No restrictions on ownership) |
| Address | 2, 2A, 2B, 2C, 2D, 4, 6, 6A, 6B Anamalai Avenue Singapore 279988 |
| District | 10 |
| Site Area | 16,181.5 m² (174,177 sq ft) |
| Floor Area | 22,654.1 m² (243,848 sq ft) |
| Plot Ratio | 1.4 |
| Tenure | Estate in Fee Simple (Freehold) |
| T.O.P. Date | 31 December 2022 |
| No. of Blocks | 8 Residential Blocks + Clubhouse |
| No. of Storeys | 5 |
| No. of Units | 285 |
| Car Park Spaces | 285 + 3 wheelchair accessible spaces |
| | |
| Architect | ADDP Architects LLP |
Royal Green Facilities
Royal Green also possesses an exceptional and unique location. It is a mere couple of minutes stroll to the Sixth Avenue MRT station that serves the Downtown Line, which means that it just takes 4 stops to Newton Station, 7 Stops to Rochor and 9 stops to Marin Bay directly!
There are also numerous shopping options and amenities that can be found around Royal Green such as The Grandstand at Turf City, shophouses along Bukit Timah Road and Sixth Avenue, also the Guthrie House where Cold Storage Supermarket is operating.
The Royal Green condo is attractive in many respects. It is freehold, which appeals to those who buy only freehold property. It has almost all the conveniences home owners search for. And Bukit Timah lies on the outskirts of Orchard Road, close to the city centre, and yet near to nature.
Royal Green Location
Royal Green is located at Bukit Timah Road, 279887 in district 10. The developing site was an acquired en-bloc site of the former Royalville condo. The freehold residential condo is within a brief walk to the Sixth Avenue MRT station. The Royalgreen is well surrounded with well known schools, supermarkets and many more amenities that will certainly serve the future locals in their daily needs.
Why Buy Royal Green?
Accessing the nearby MRT stations such as 6th Avenue MRT station and King Albert Pk MRT station from RoyalGreen is a matter of minutes.
Some of the schools easily accessible by a few minutes drive from RoyalGreen residences include: Hwa Chong Institution; Hwa Chong International School; Henry Park Primary School; Saint Margaret's Secondary School; Nanyang Primary School;
Strategically situated in the Core Central Region (condo location) packed with various amenities, close to prominent schools and the reputable Orchard Road shopping belt allowing residents to appreciate the great convenience.
You can also head to Rifle Range Nature Park 4 mins drive away. The 67-hectare park provides you with plenty of spaces where you can enjoy nature-related activities.
It's a beautiful lush enclave that is packed with hidden gems that will suit everyone's lifestyle. From food and drinks, sports and even art, this posh vicinity is an incredible place to call home.
Royal Green Site Map
Are You Interested in this Property??
Contact us now to find out more details about this:
Adrian Wee
Contact : +65 9755 5202
Email: info@showroom.com.sg
CEA Reg. No.: R013371C
Call us to make an appointment now. For overseas investors or buyers who are not residing in Singapore, you can choose to WHATAPPS  +65 9755 5202, EMAIL info@showroom.com.sg or fill up the form below and we will contact you the soonest.